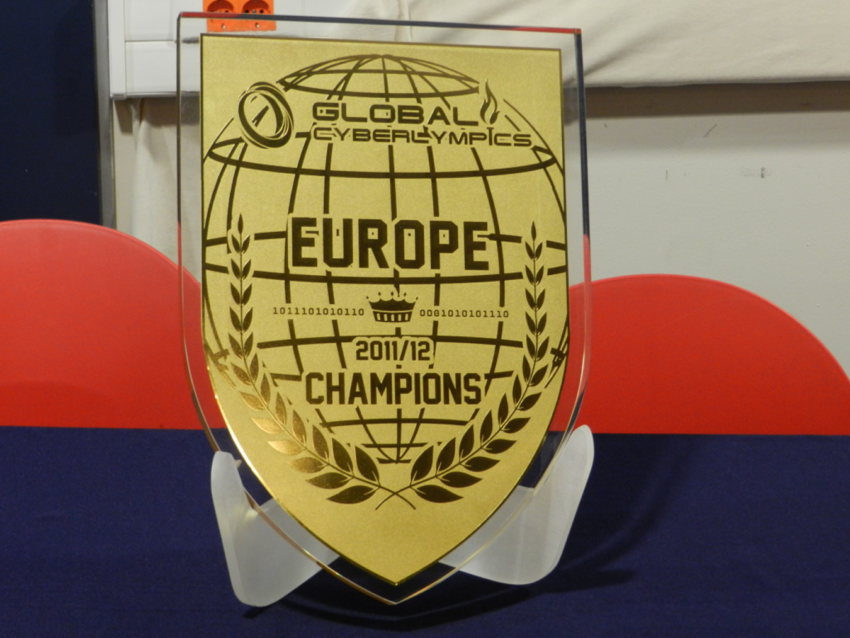 The Europe Championships of the Global CyberLympics, held at Hacktivity 2011 in Budapest from September 17-18 has concluded, and a new champion is crown! Congratulations to team "hack.ers", of Delloite Netherlands. Special mention goes to runners-up team "Six Pistols" from Hungary.
The following are some pictures of the event for your viewing pleasure.
The Europe Champions Shield
---
The crowd pouring in at the event
---
Hacktivity 2011
---
The CyberLympics technical crew
---
The teams attacking and defending their targets!
---
The teams hard at work
---
The Champions of Europe – Team "hack.ers" from Deloitte Netherlands. The team will represent Europe in the World finals