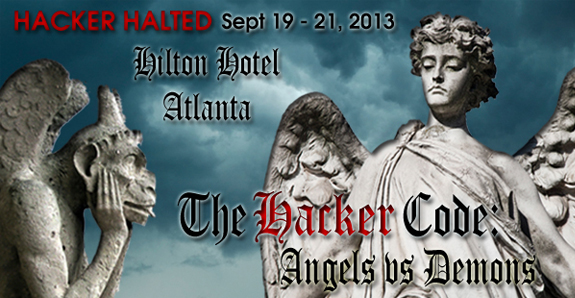 Atlanta, GA, USA – August 7, 2013
Charlie Miller of Twitter's Product Security Team leads the pack of notable and industry-leading speakers set to present at Hacker Halted, EC-Council's offensive cyber security and hacking conference. Miller was the first with a public remote exploit for both the iPhone and G1 Android phones, and is a four-time winner of the CanSecWest Pwn2Own hacking competition. A PhD from the University of Notre Dame, as well as an accomplished author, Charlie Miller spent 5 years at the NSA and has been a consultant at Accuvant Labs and Independent Security Evaluators.
Miller will discuss how mobile operating systems defend themselves as well as give examples of mobile operating system exploits.
Miller stated, "I'll clarify how easy (or hard) it is to write exploits and attack mobile devices, from the perspective of someone who has written exploits for most mobile platforms." Miller went on to say, "I'll also outline how easy (or hard) it is to write mobile malware and what malware of this kind can do. Finally, I'll address mobile security software and how it works (or doesn't)."
By the end of this talk, you'll be in a better position to determine the risk mobile devices present and differentiate the reality from the hype.
Hacker Halted attendees can look forward to Charlie Miller, and over 50 other high-caliber speakers, in addition to a plethora of non-vender specific, pre-conference hacking courses. For more information, or to register, go to https://www.hackerhalted.com .
About Hacker Halted:
EC-Council's flagship information security conference, Hacker Halted, aims to raise awareness toward increased education and ethics in information security. This information security conference series covers in-depth topics into the development of security issues plaguing the world. Hacker Halted features many world-renowned subject matter experts and high-level speakers, as well as some of the best technology companies showcasing their products and services. Hacker Halted provides the most sought after technical training and certification classes offered through Hacker Halted Academy by top training companies and led by well-respected instructors. Hacker Halted has grown; from a single annual conference in Miami to a global conference series with events held in Malaysia, Dubai, Egypt, Singapore, Mexico, and Japan since its inception in 2009.